Breast Reconstruction Surgery in Tampa, FL
If you've undergone a mastectomy, breast reconstruction can be an important step to helping you feel whole again.
WHAT IS BREAST RECONSTRUCTION?
At Arviv Plastic Surgery, we understand the emotional toll that accompanies a mastectomy. That is why Dr. Ahmed Abdullah and his warm and talented staff are pleased to offer Tampa breast reconstruction surgery. This unique procedure results in the restoration of breasts to an aesthetically pleasing shape, size, and appearance.
Because of the precision required to ensure natural-looking results from breast reconstruction, it is vital that a skilled and experienced surgeon like Dr. Ahmed Abdullah be trusted for this cosmetic surgery procedure. Dr. Abdullah brings a high level of technical aptitude and an artistic eye to every surgery he performs, in addition to superior patient care.
Breast Reconstruction surgery can be initiated at the time of mastectomy or later, after all cancer treatments are complete and you feel prepared to undergo the procedure. Either way, nearly every woman who has undergone mastectomy is a candidate for Tampa breast reconstruction.
The Breast Reconstruction Procedure
Most mastectomies performed today utilize a skin- and/or nipple-sparing technique whenever possible. This allows the plastic surgeon to come in at the completion of the mastectomy to perform an immediate reconstruction whereby a breast implant is inserted into the skin to ensure natural-looking results.
In cases where an insufficient amount of tissue remains for a breast implant to be immediately inserted, a staged approach to breast reconstruction is employed. This process involves tissue expansion to stretch healthy skin tissue to make room for the future insertion of a breast implant. In a staged approach, grafting techniques are used to create a natural-looking nipple and areola.
Recovery from breast reconstruction surgery varies greatly among patients and depends upon factors such as the type of reconstruction technique that is employed and the patient's own rate of healing. Most patients will require an overnight stay at the hospital.
Like all other breast surgeries performed at Arviv Plastic Surgery by our board-certified surgeon and his experienced team, Tampa breast reconstruction patients will be sent home with detailed aftercare instructions and solutions for pain control. You are encouraged to contact our doctor with any questions or concerns you have between leaving the clinic and your first follow-up appointment, which often occurs just days after surgery.
Before & After Breast Reconstruction
SEE THE RESULTS FOR YOURSELF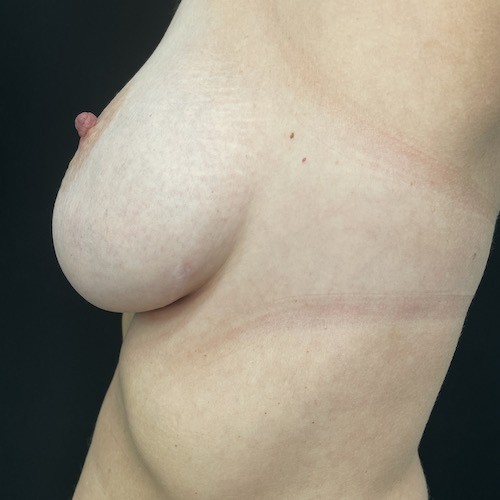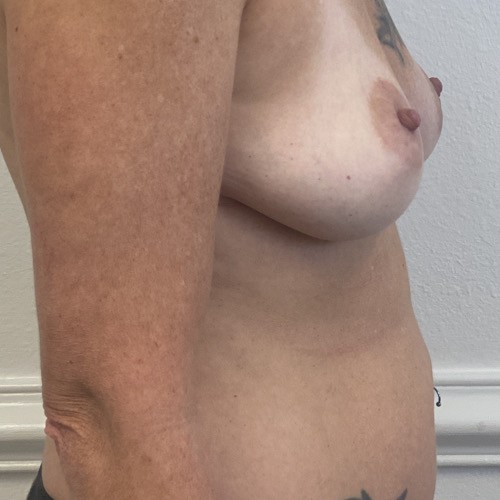 Schedule Your Appointment Today